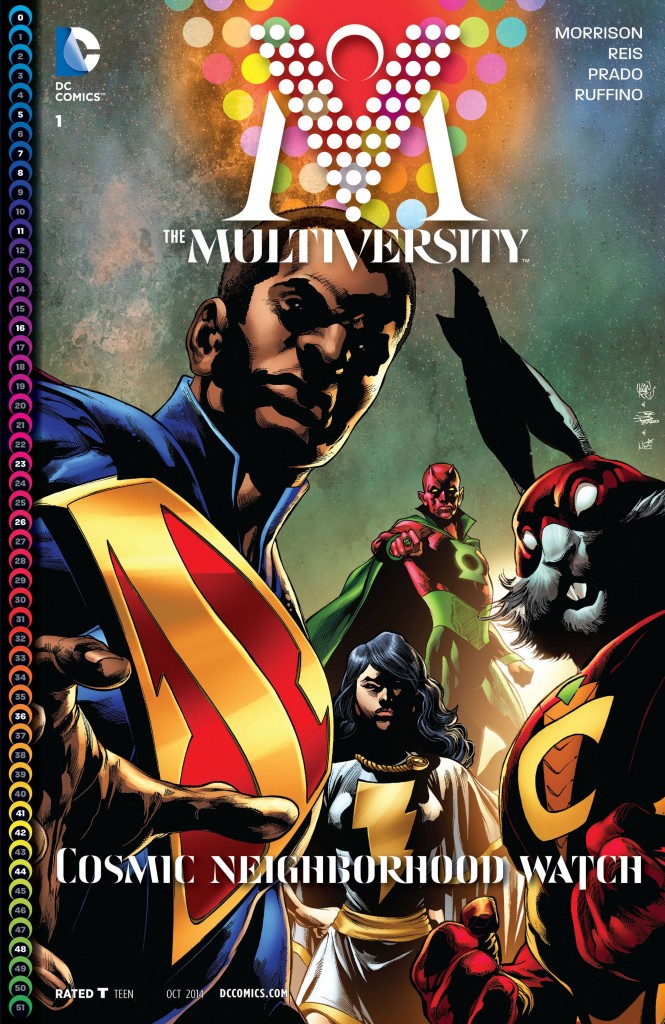 By Glenn Walker
Grant Morrison is back, baby. If you enjoyed the thoughtfulness of his Animal Man, the Silver Age cool of his JLA, the offbeat weirdness of his Doom Patrol, the mind-bending insanity of The Invisibles, the historical awareness of his Batman, and the monumental epic-ness of his Final Crisis - you will love The Multiversity by Grant Morrison.
The existence of the multiverse as part of the DC Comics Universe is a vital part of its history and its continuity. From the first time the Silver Age Flash of Earth-One met the Golden Age Flash of Earth-Two, DC Comics has been a place of parallel universes. This convention of science fiction is a cherished concept in the heart of many comic book readers, myself included. Crisis on Infinite Earths banished the concept for many years, but now it's back, and Grant Morrison's long-awaited The Multiversity mini-series is going to explore this new frontier.
Along with artist Ivan Reis, Morrison takes us on a travelogue of several of the New 52's parallel Earths. We get to see old friends (and foes) like President Superman and Captain Carrot and Lord Havok, and also new characters Red Racer, Aquawoman, Thunderer, and a team of ersatz Avengers from Marvel Comics - the Retaliators. And that's only the tip of the iceberg in this epic that threatens all of our universes - including the very one you're reading this comic in. Yeah, Grant gets weird in a cool way in this one, and I love it.
The Multiversity #1 by Morrison and Reis is on comic shelves now, and as always you can find it at both All Things Fun! locations. Check it out!