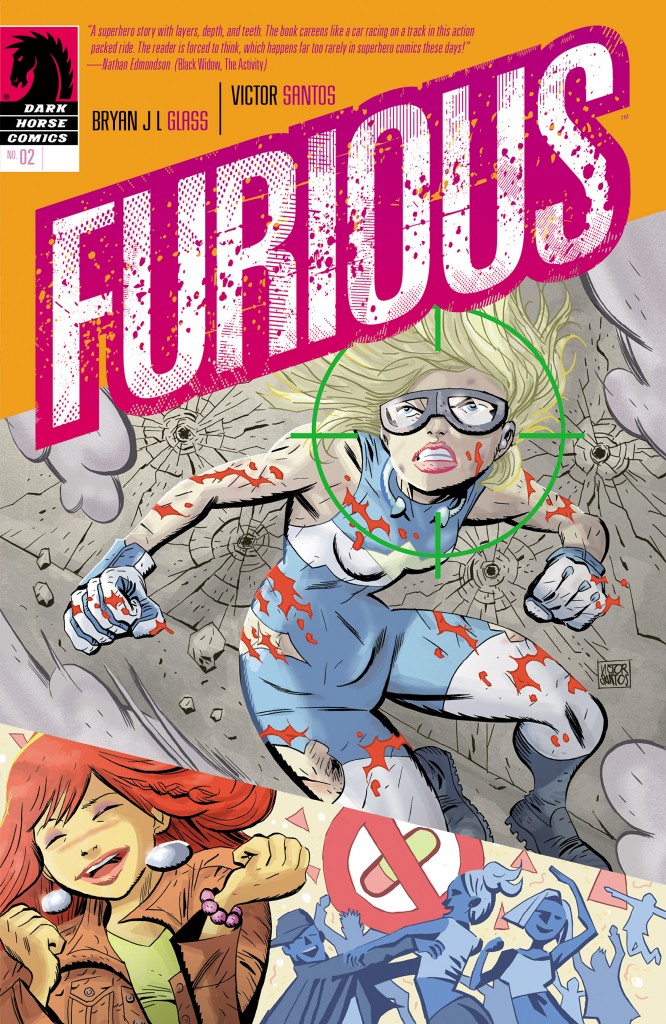 By Glenn Walker
The fury continues. Whether you're talking about the hype machine that has everyone talking about this new comic or the heroine and comic themselves, Furious is hot, and this past week brought us the second issue.
Furious is the brainchild of award winning writer Bryan J.L. Glass, friend of All Things Fun!, who you might know better from his work on The Mice Templar and Thor: First Thunder, and it's illustrated by artist Victor Santos, also of The Mice Templar and his own project Polar.
Furious is the story of the world's first superhero, branded 'Furious' by the press because of her violent quick temper in her debut. The comic, commenting on the media and how we treat our celebrities, is one of the best on the shelves, and only threatens to get better if Furious' secret identity gets out - that of disgraced child star Cadence Lark. Furious #2 continues the heroine's dark journey of redemption, her tragic and careless past, the reactions of the press and the police to Furious, and the emergence of a super-villain. If you're not reading this book, you will regret it.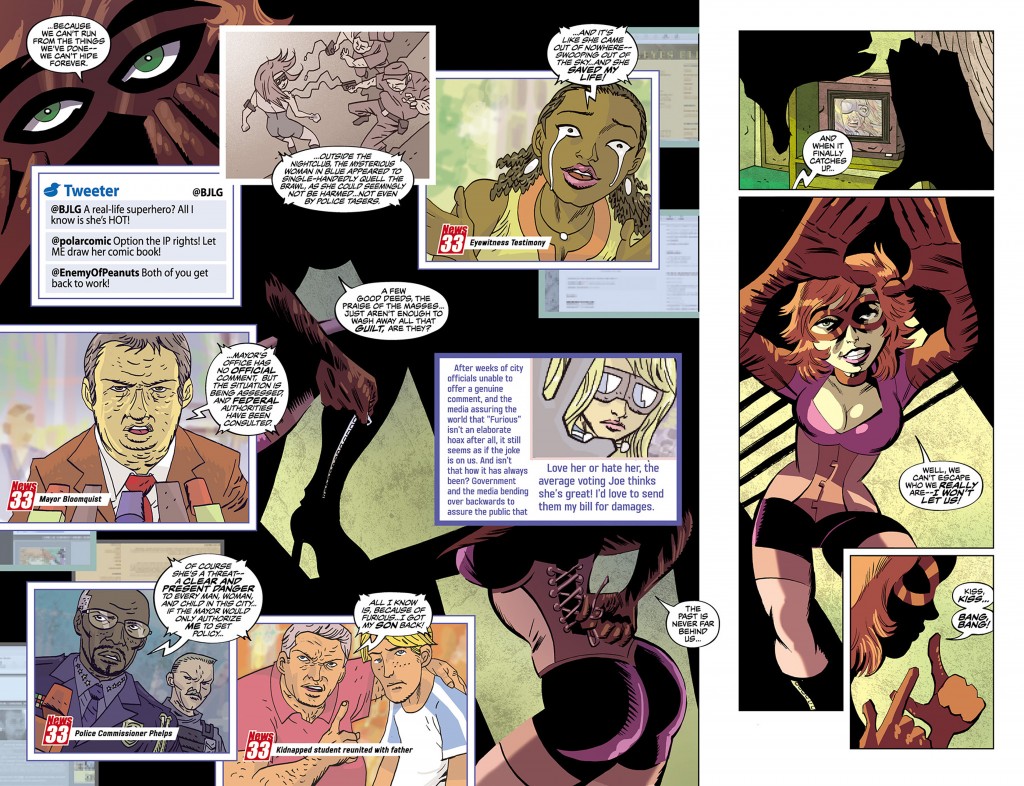 Remember, Furious is available at either location of All Things Fun!. And if you want to know more about what has gone before in Furious #1, you can check out my and Ray Cornwall's interview with creator Bryan J.L. Glass on The GAR! Podcast here or my brief review at Biff Bam Pop! here. Don't forget, you can Like Furious at Facebook and Follow her on Twitter!